H&A Heikegani Weapons Pack
H&A Heikegani Weapons Pack
H&A Heikegani Weapons Pack
Resin cast models, 10 parts. Requires assembly. Unpainted.
These are additional parts, not full hardbot models.
Description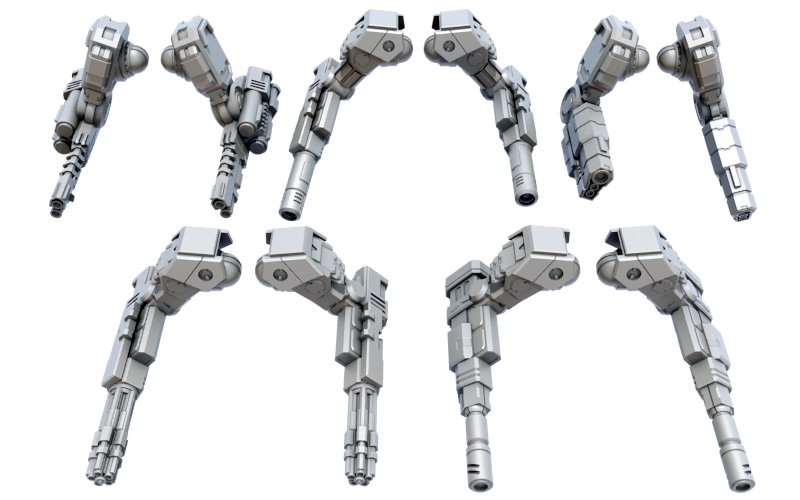 This is a Weapon Pack for Hammer & Anvil Hardbot System war machines. Set of five light assault weapons that may be interchanged with all Hardbot System machines.
Some based on Stephane Chasseloup's digital assets, converted, detailed and optimized for production by Strato Minis Studio.
General Safety Warning: Products may contain sharp points, small parts, choking hazards, and other elements not suitable for children under 12 years old.