Bandai Hobby MG Strike Rouge Ootori Ver. RM 1/100 Scale Action Figure Model Kit
Bandai Hobby MG Strike Rouge Ootori Ver. RM 1/100 Scale Action Figure Model Kit
A collaboration between the Gunplay department and the Seed Remaster project has spawned the fastest prototype concept to Master Grade kit ever. The MG Strike Rouge Ootori Ver. RM features the recently released MG Strike Gundam Ver. RM kit in Cagali's pink colors. The EW454F Ootori pack was created by mechanical designer Kunio Okawara for the Destiny Remaster HD and bears the same concept of a multipurpose flight pack. It features an anti-ship sword, compact missiles under the wings, an over the shoulder missile launcher, as well as a beam launcher and rail gun. The MG model features wings that open and close as well as a stand to put the Strike Rouge in aerial poses. The Strike's shield, beam rifle and armor Schneider are also included.
Customer Reviews
Write a Review
Ask a Question
03/25/2020
Rick M.
United States
The company is great!
I love buying from USAG-Store, I would say maybe not using FEDEX wouldn't be the worst thing, FedEx sucks and tends to take wayyyy longer than estimated. But USAG themselves aren't amazing! Their customer service is excellent, and their prices are more than fair!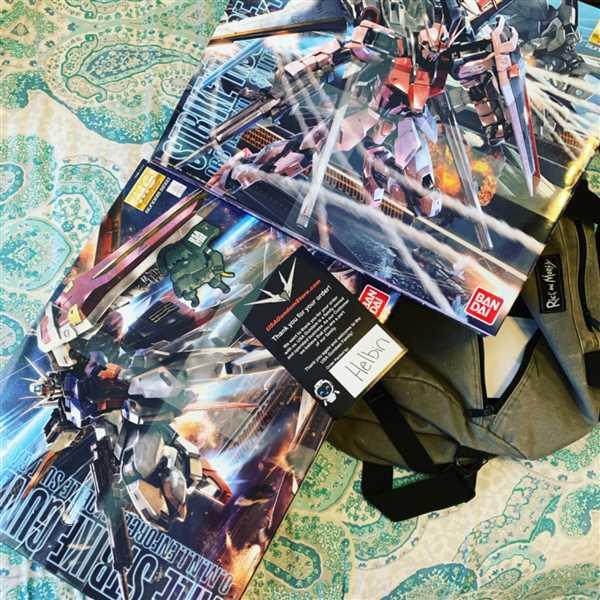 02/04/2020
Kyle C.
United States
General Safety Warning: Products may contain sharp points, small parts, choking hazards, and other elements not suitable for children under 12 years old.
Authenticity
100% Guaranteed