AK Interactive 3rd Gen Acrylic Black 17ml
AK Interactive 3rd Gen Acrylic Black 17ml
AK Interactive 3rd Gen Acrylic Black 17ml
Intense colors are identified with the yellow circle on the label. These tones contain pigments of high purity and high concentration for the most vivid colors.
It comes in 17ml bottles.
Customer Reviews
Write a Review
Ask a Question
Filter Reviews:
enamels
reverse wash
ink component
scratch tests
Scale75
Vallejo Model Color
thinning
palette
retarder
cross
04/22/2021
Michael T.

United States
Great alternative for reverse wash
Used this black to do a reverse wash since I didn't have quick access to enamels at the moment, but I'm genuinely surprised how well the reverse wash came out. Needs a little more thinning before spraying with an airbrush.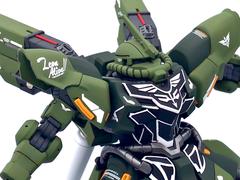 KD
09/03/2020
Kevin D.

United States
Inky goodness
Something of a cross between Vallejo Model Color and Scale75. The paint goes down very smoothly without the need for flow improver or retarder. Very opaque, even for black paint. I haven't done any scientific scratch tests on it, but from handling it, it scratched just about as much as any VMC comparable paint. Was somewhat more sturdy than Scale75 though. My only issue with it so far is that the paint seems to really like to run around on a wet palette. I assume there's an ink component to it, hence being part of it he "intense" line of 3rd gen. Overall it's a nice paint but it's worth remembering the "intense" part of it, as mixing with other colors can overpower them very quickly.
General Safety Warning: Products may contain sharp points, small parts, choking hazards, and other elements not suitable for children under 12 years old.
Return Policy